Edge Delta Homepage Redesign

Edge Delta Pricing Page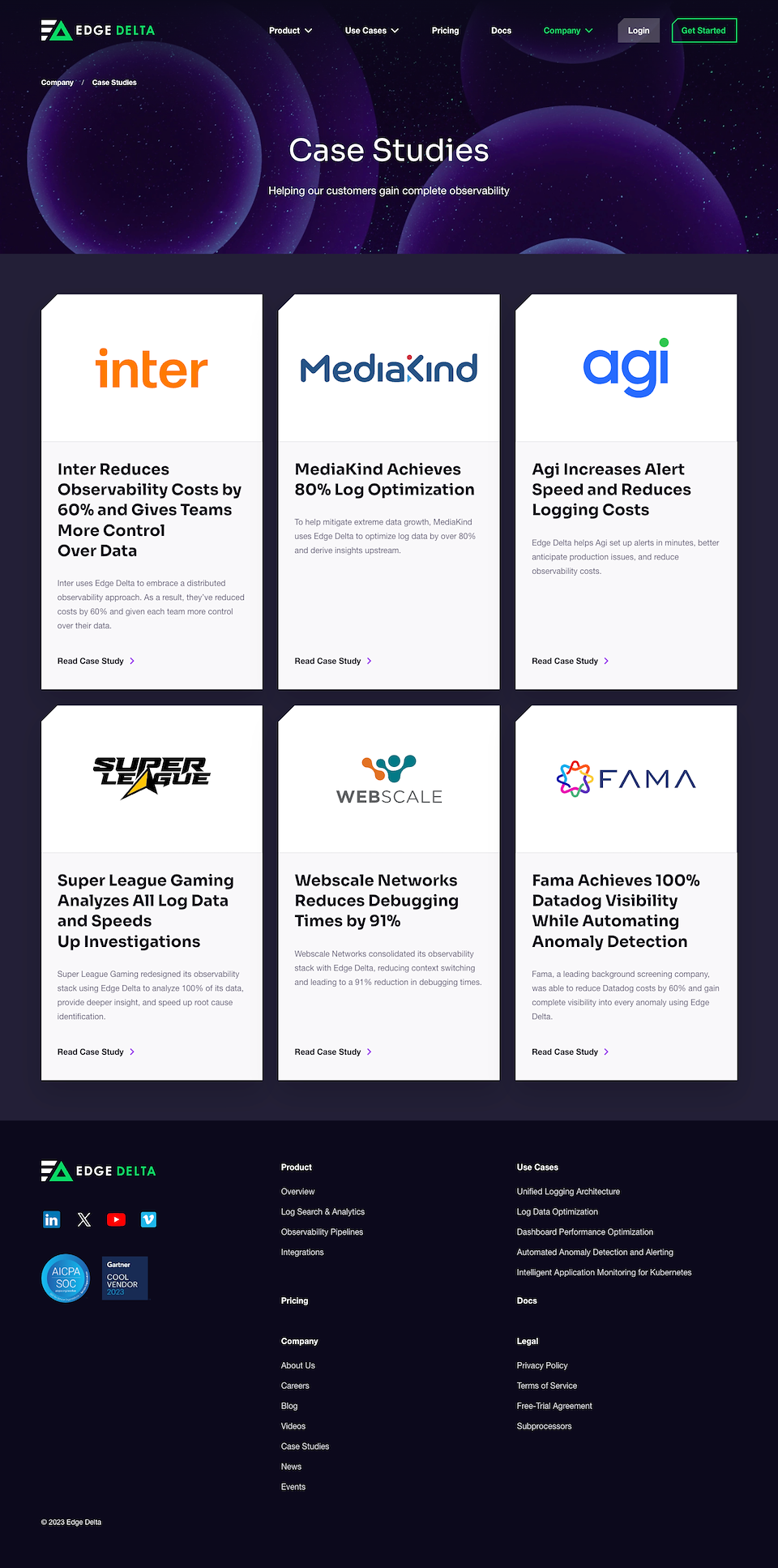 Edge Delta Case Study Index Page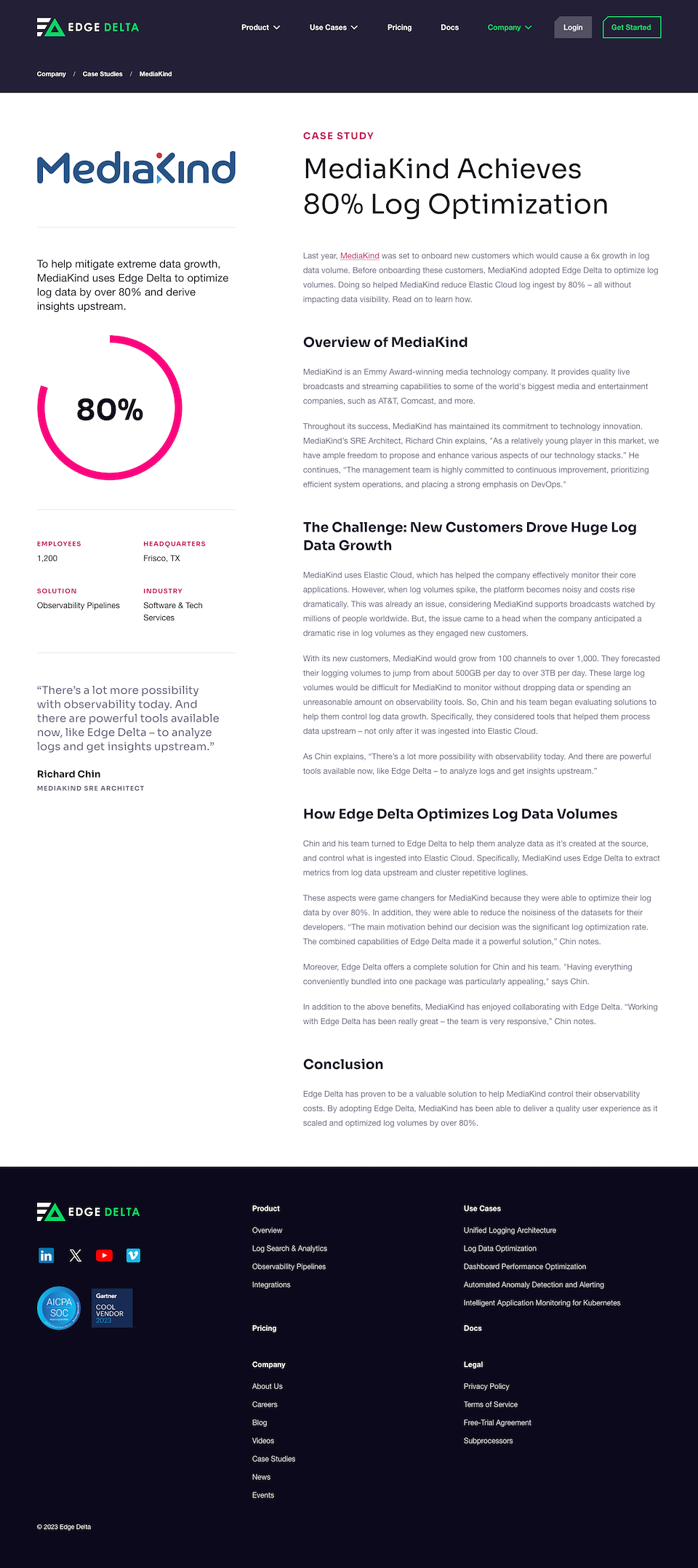 Edge Delta Case Study Entry Template

Edge Delta Blog Post

Edge Delta Video Index Page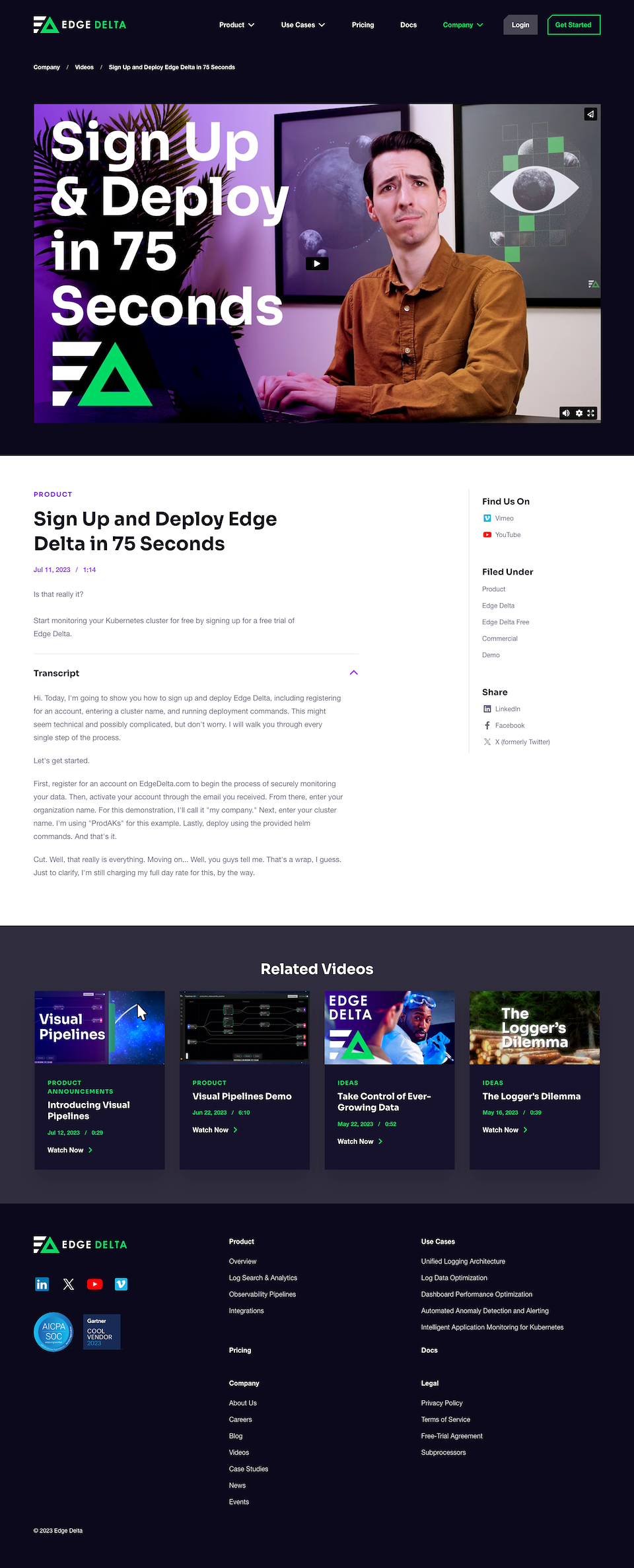 Edge Delta Video Entry Template with In-Page Transcript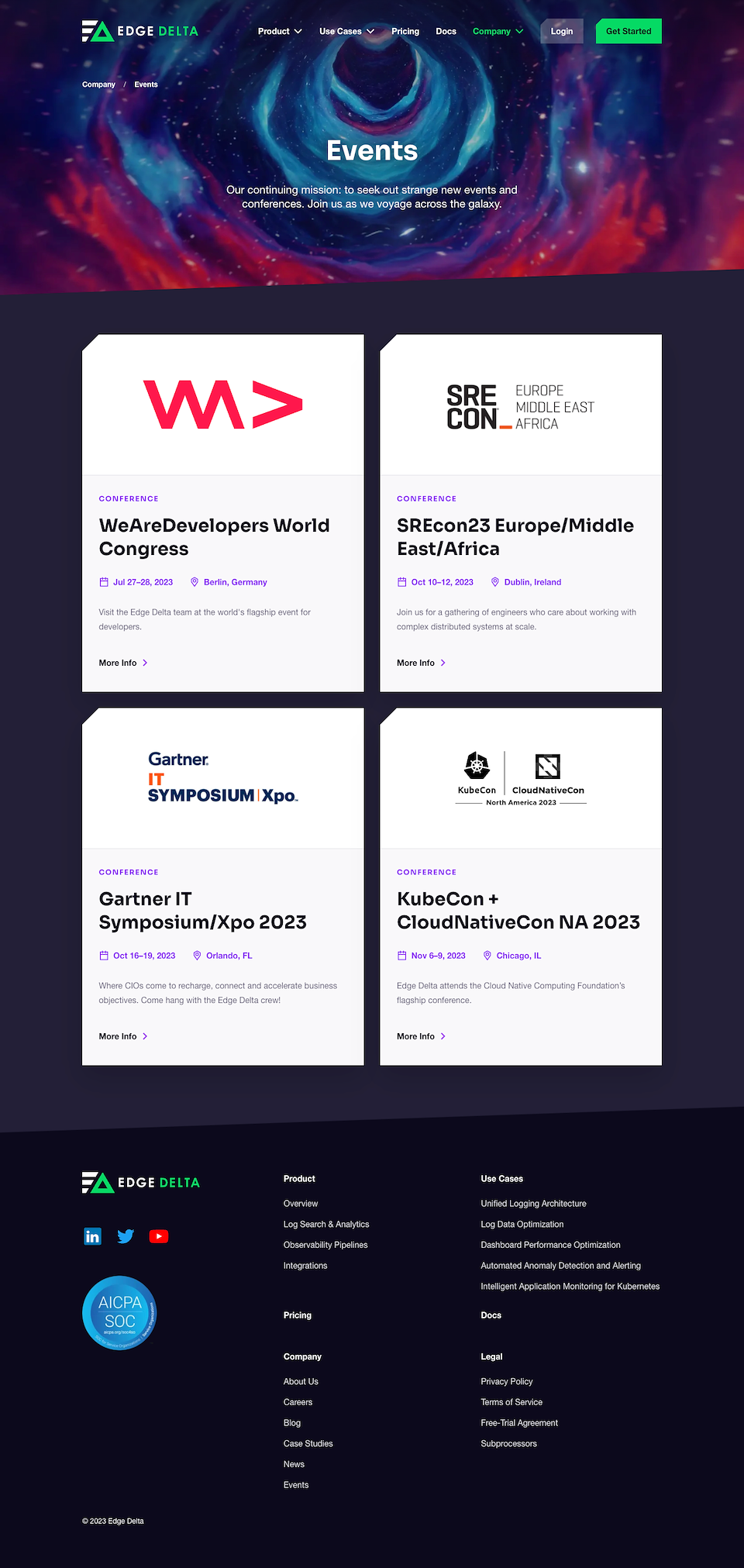 Edge Delta Events Index Page
Edge Delta Event Entry Template

Edge Delta Annual Report Campaign Landing Page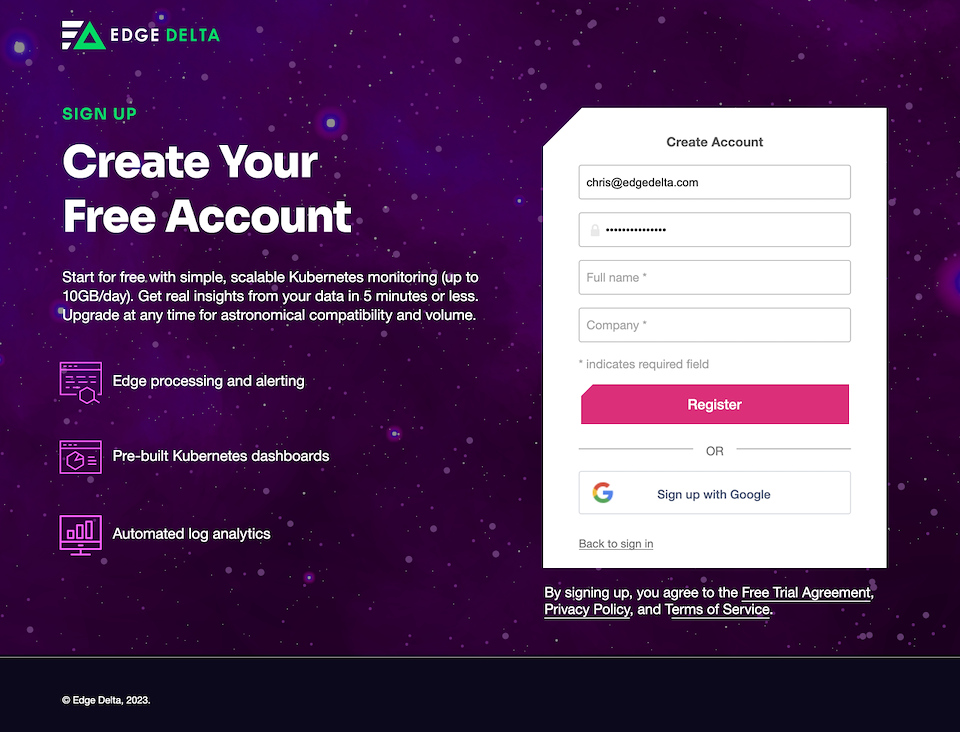 Redesigned Product Signup Page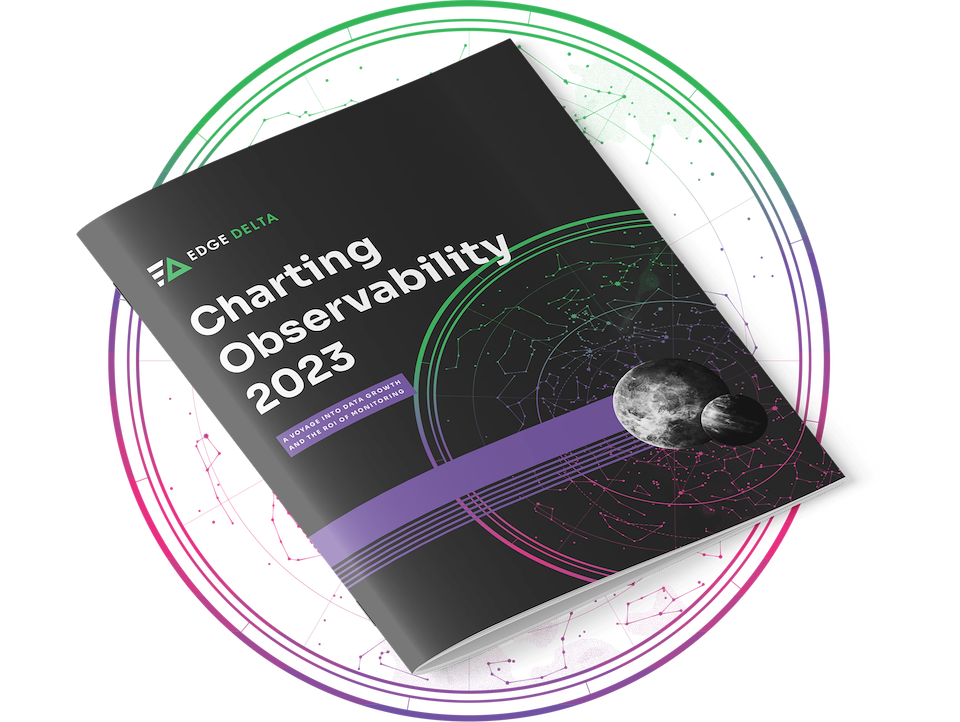 Company Annual Report Cover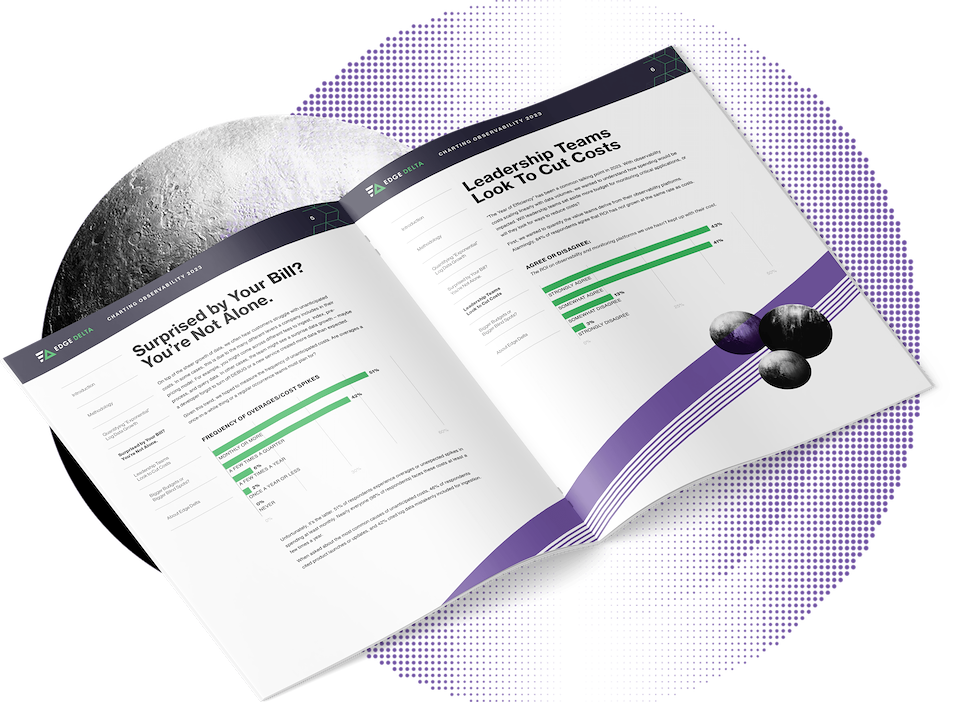 Company Annual Report Spread
Use Case Video Shoot BTS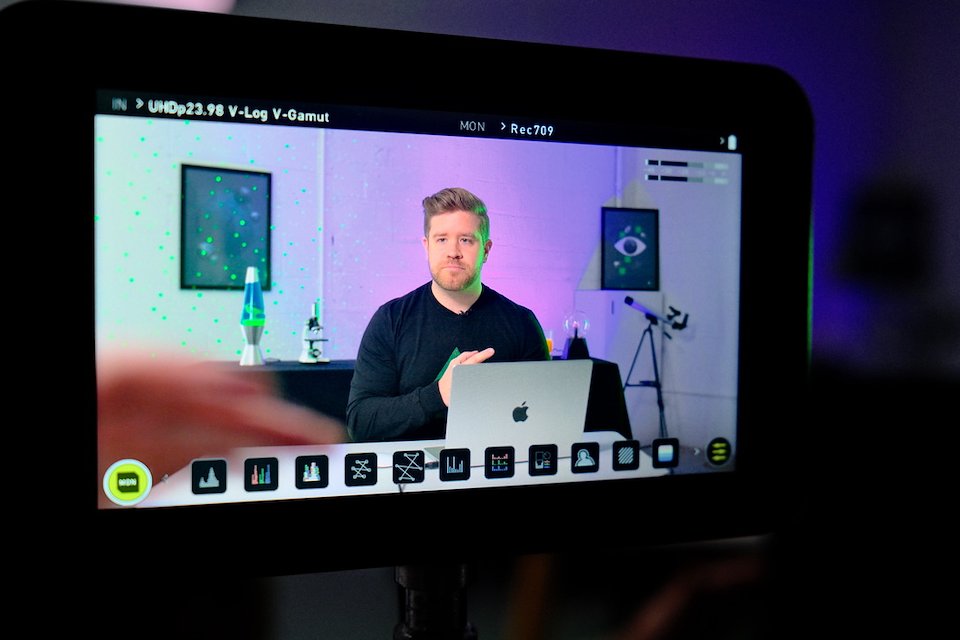 Use Case Video Shoot BTS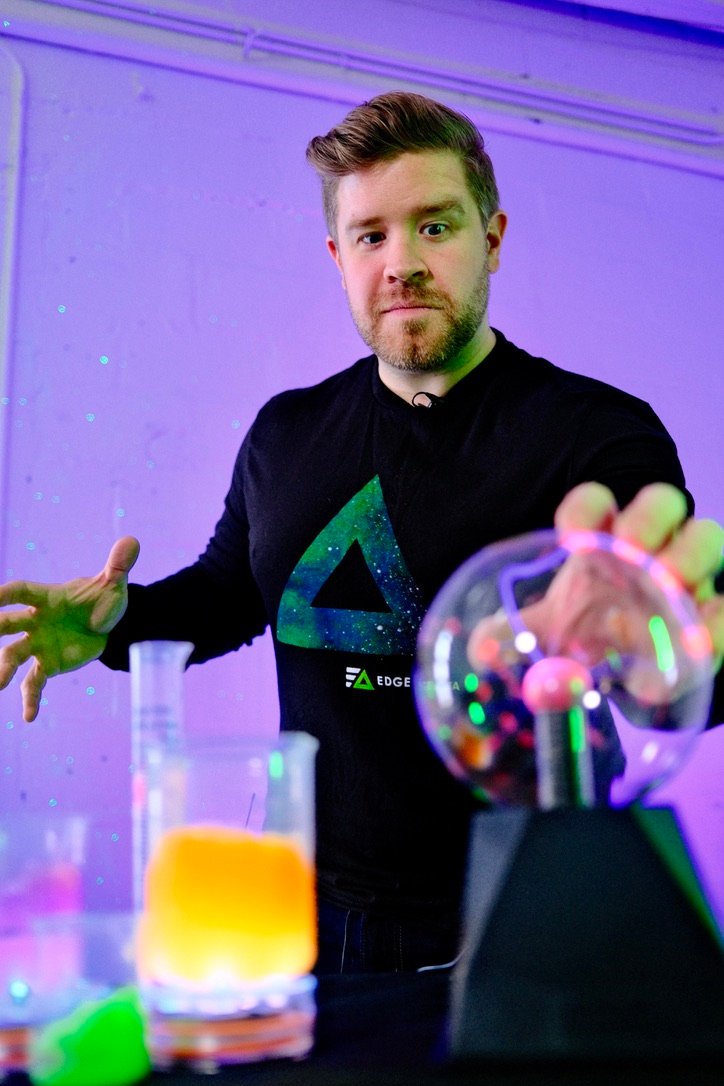 Use Case Video Shoot BTS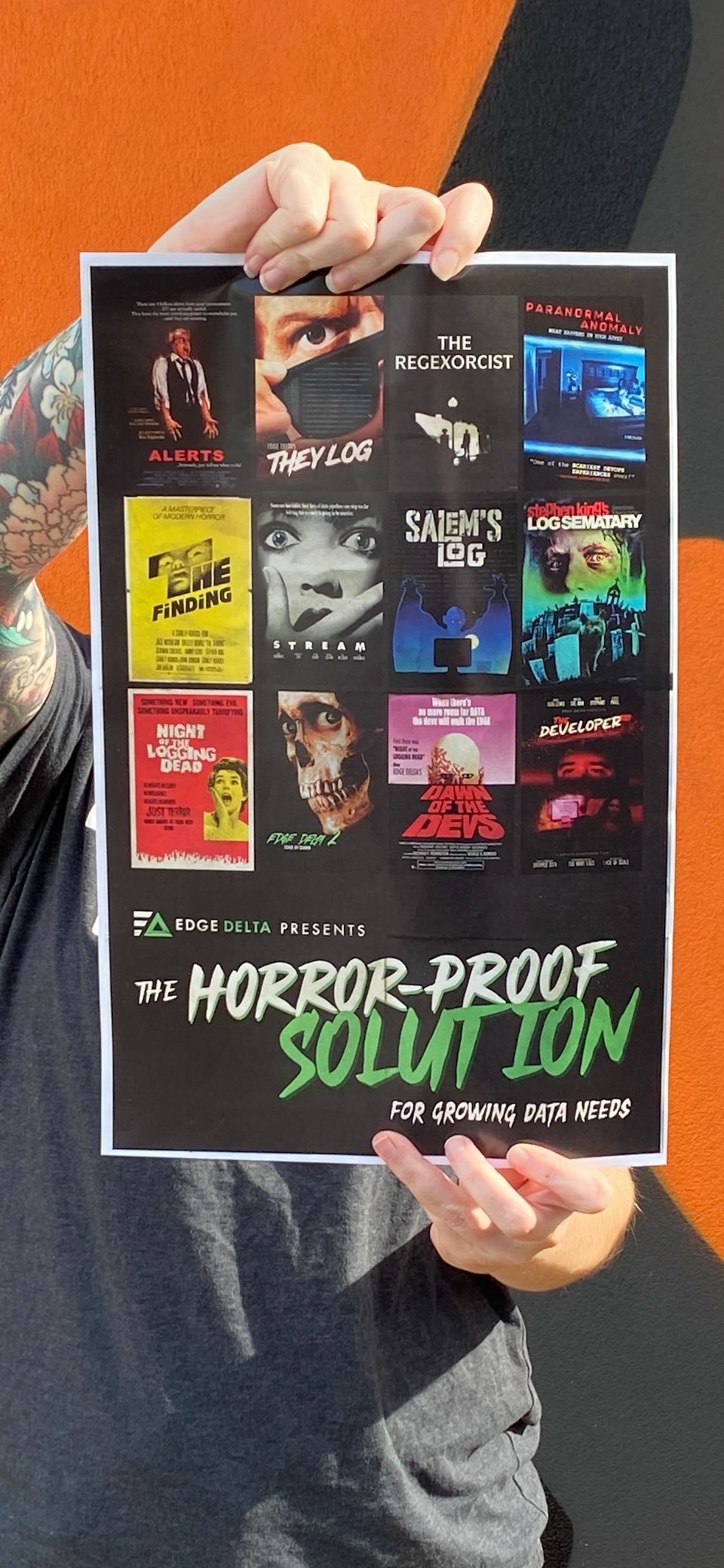 Halloween 2022 Campaign - Horror Movie Parody Posters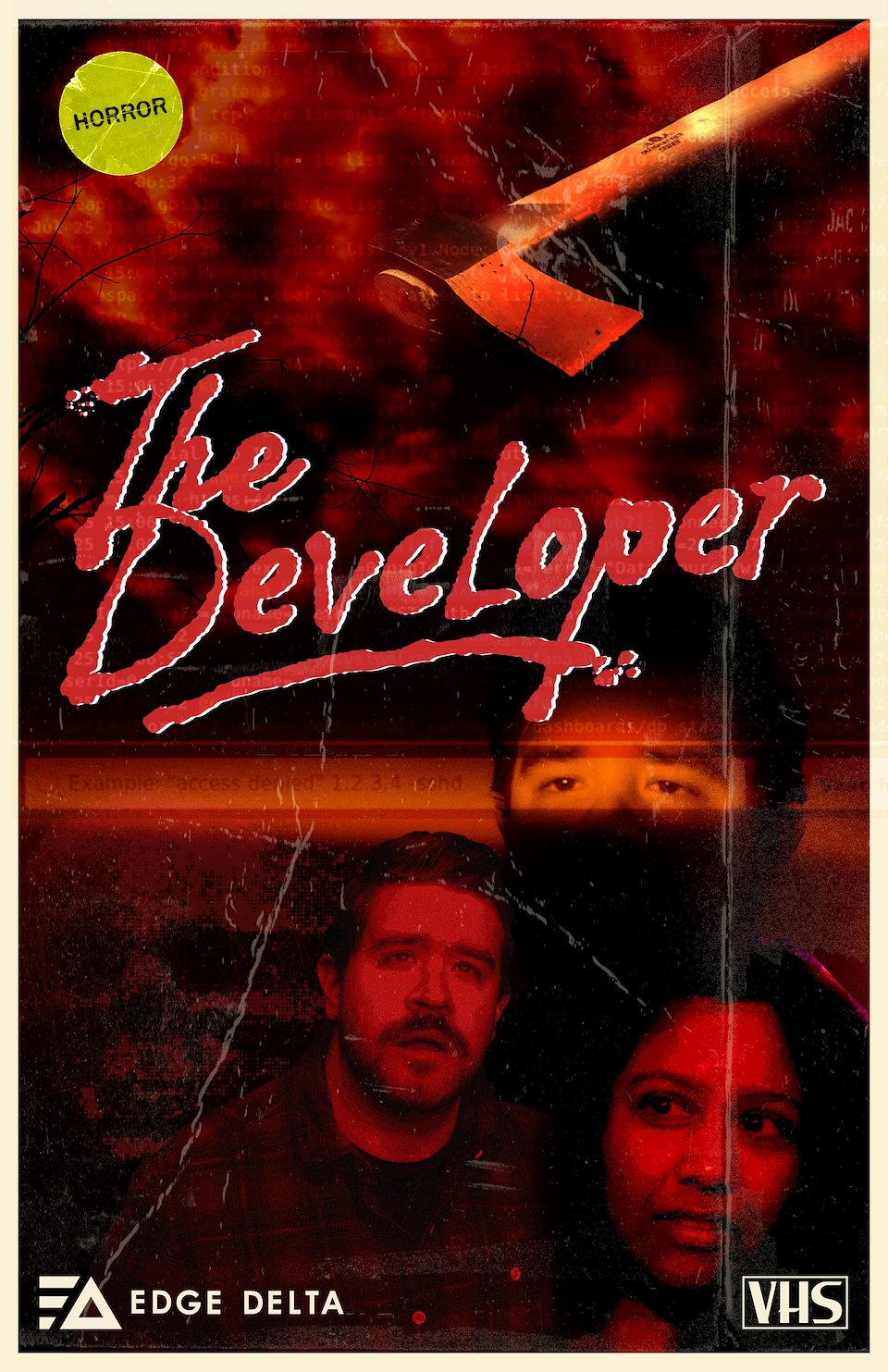 Halloween 2022 Campaign - Cover for In-House Produced Horror Social Video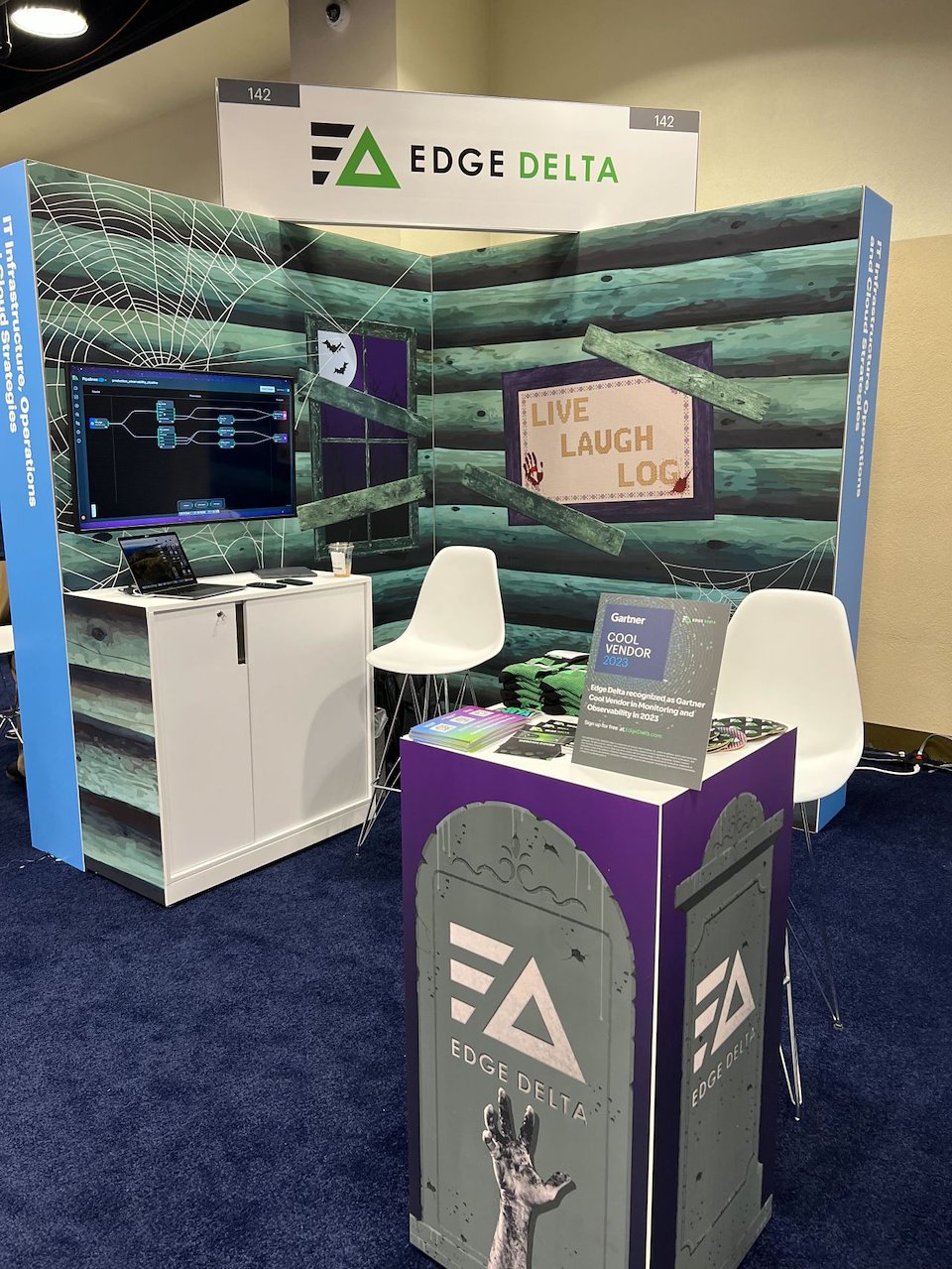 Halloween-themed Gartner Symposium Booth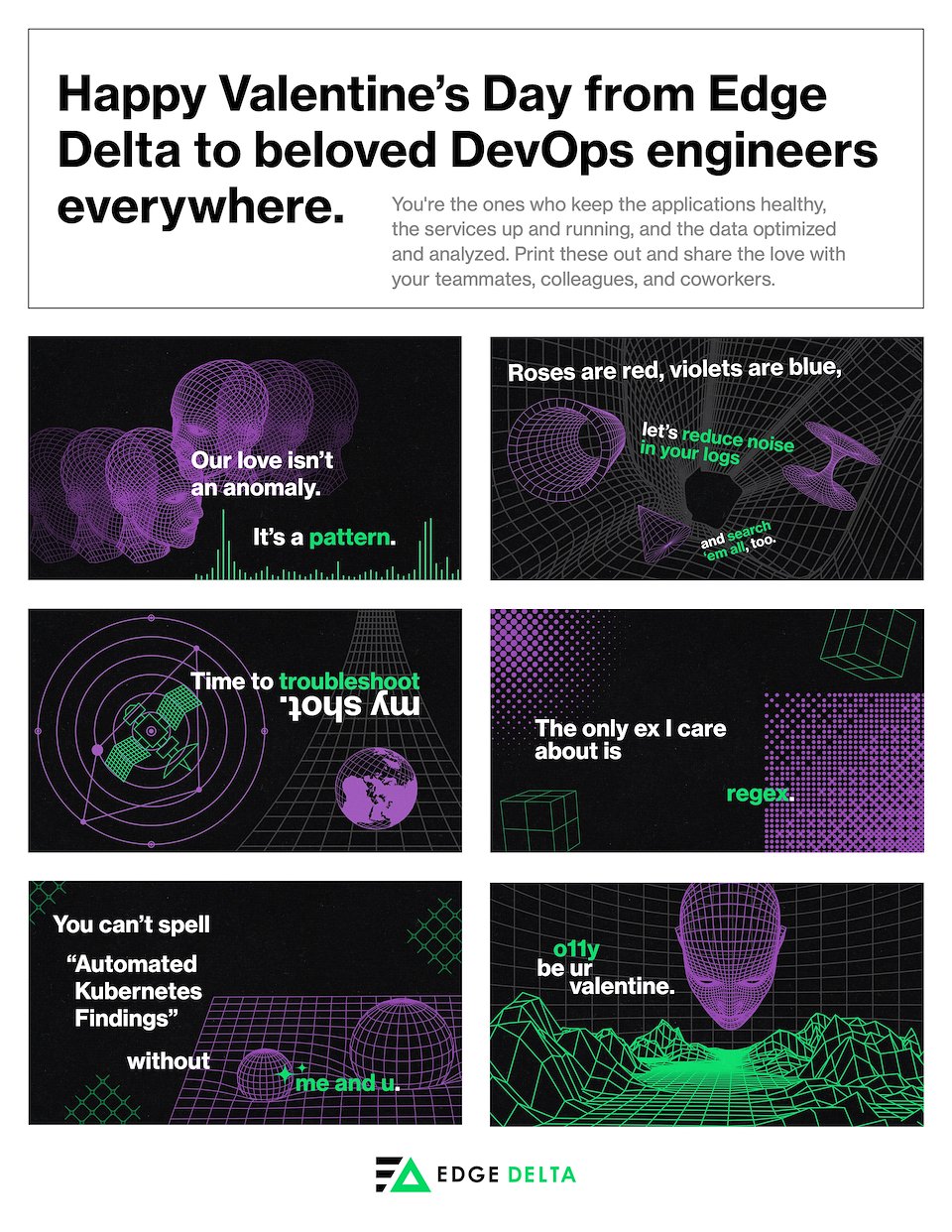 Valentine's Day Social Cards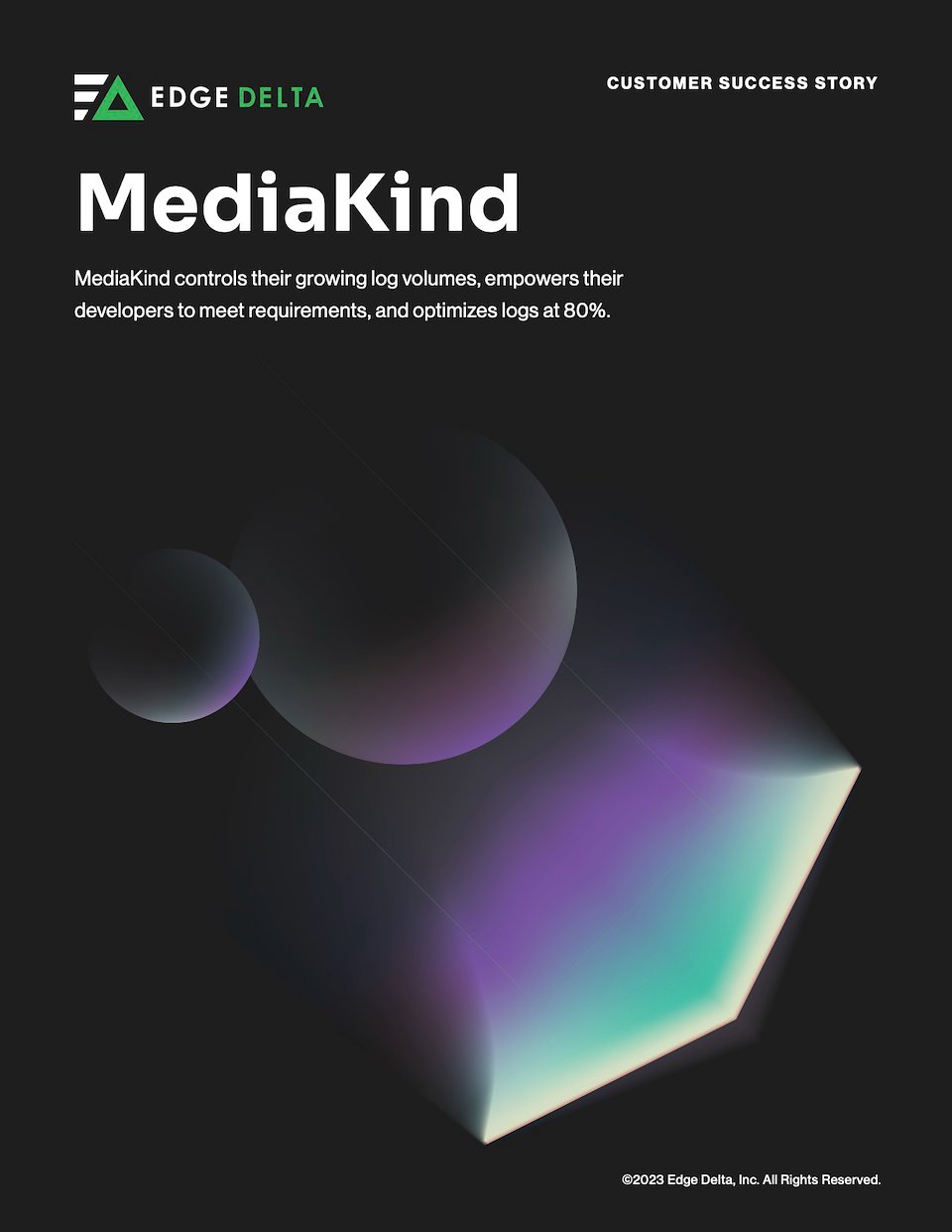 Print Case Study Example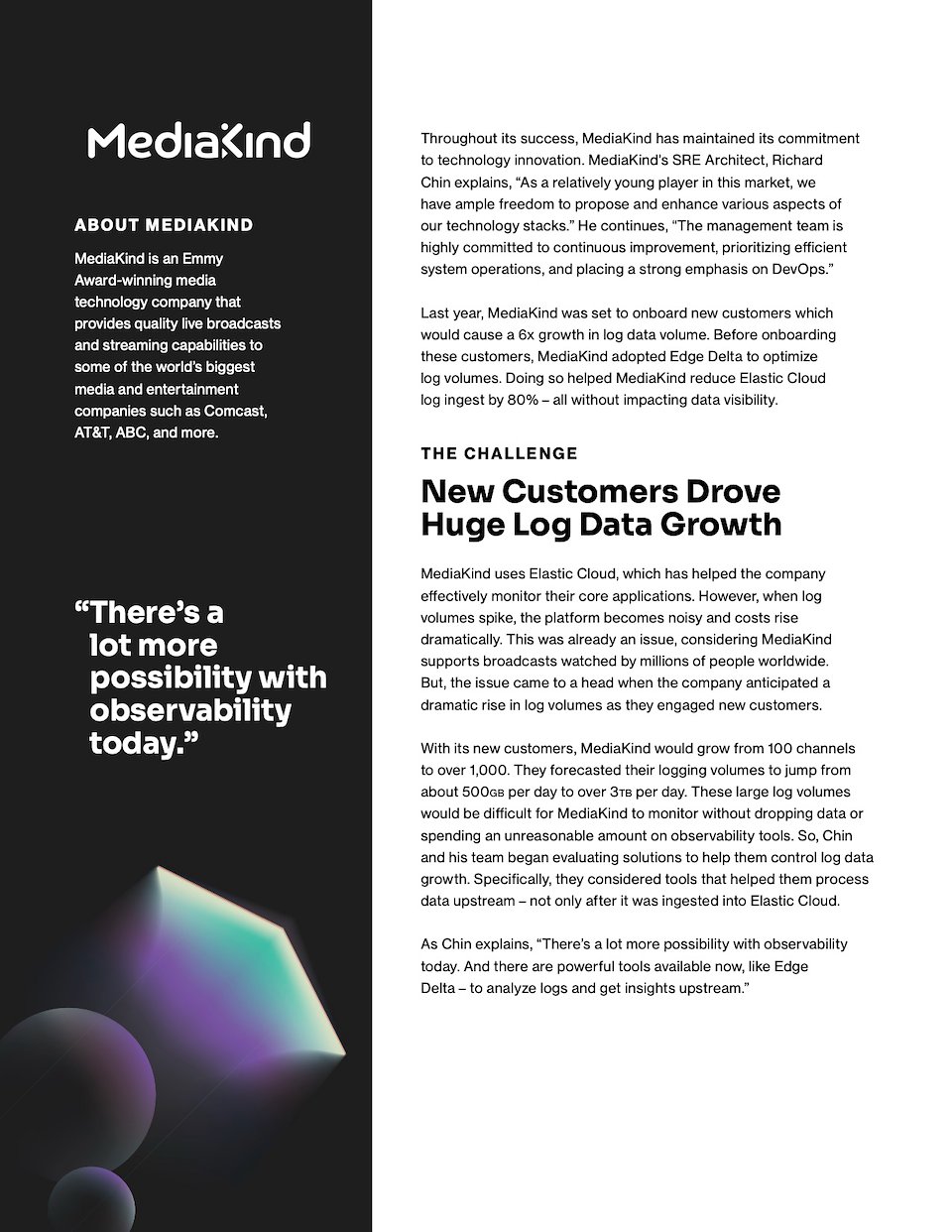 Print Case Study Example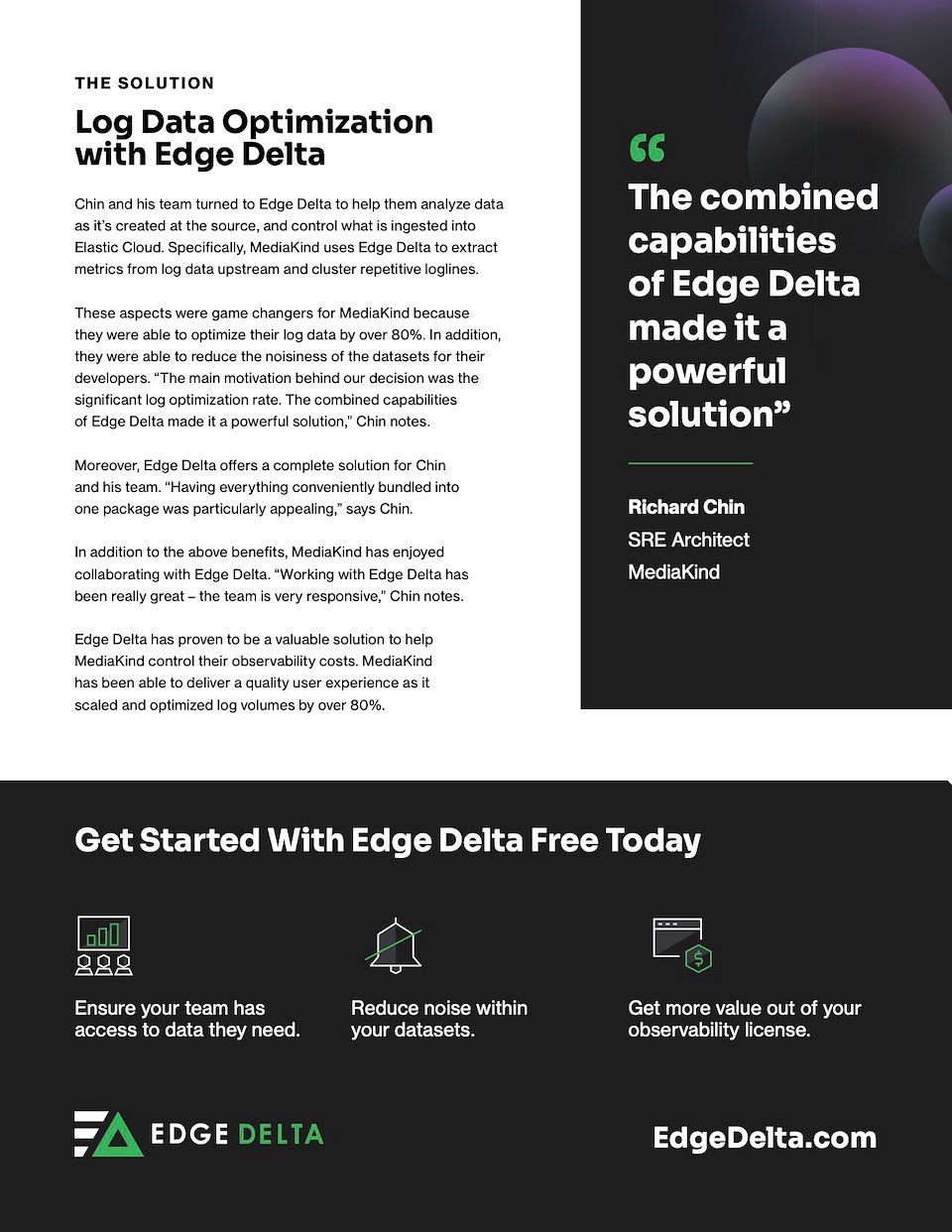 Print Case Study Example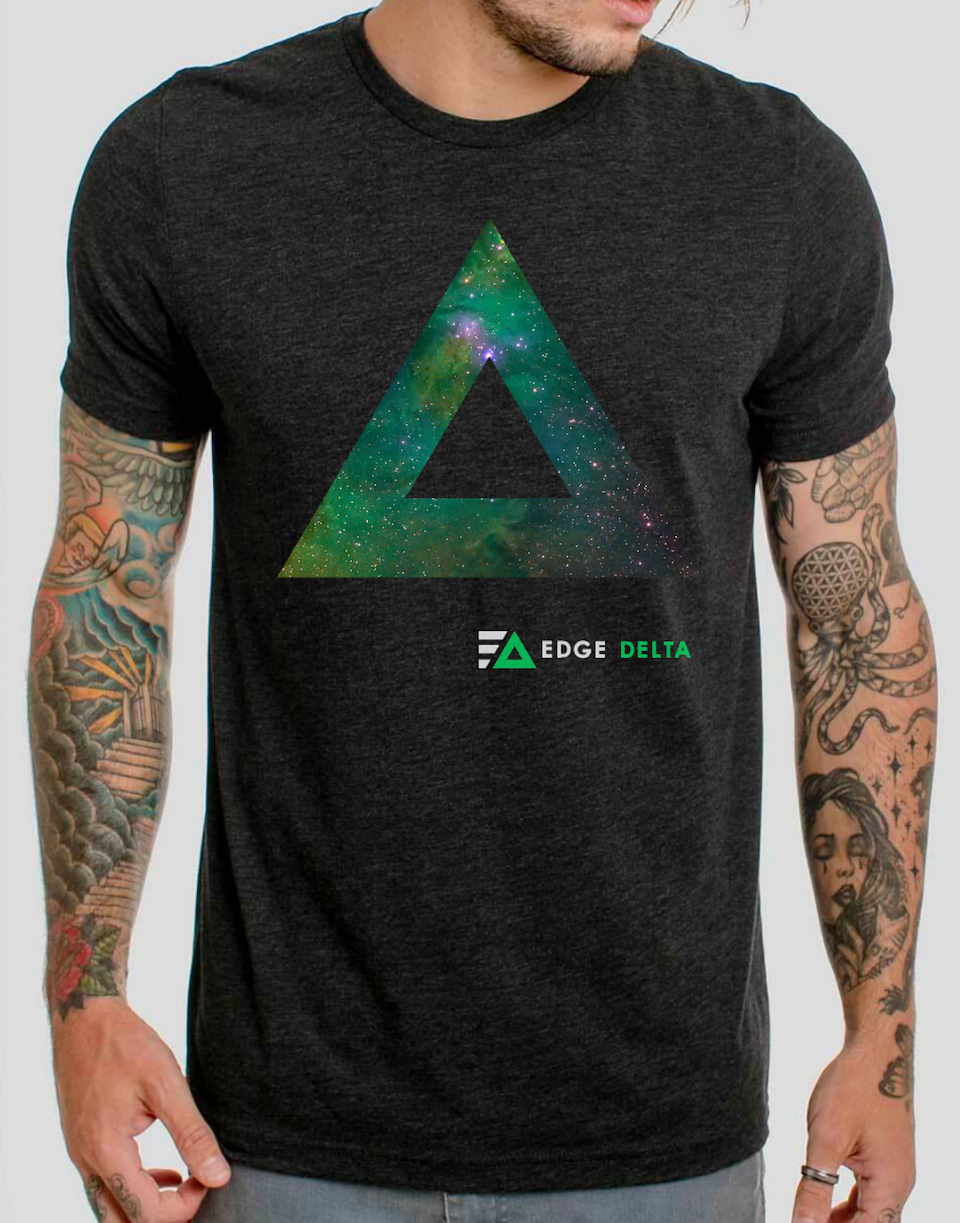 SWAG - Shirt Design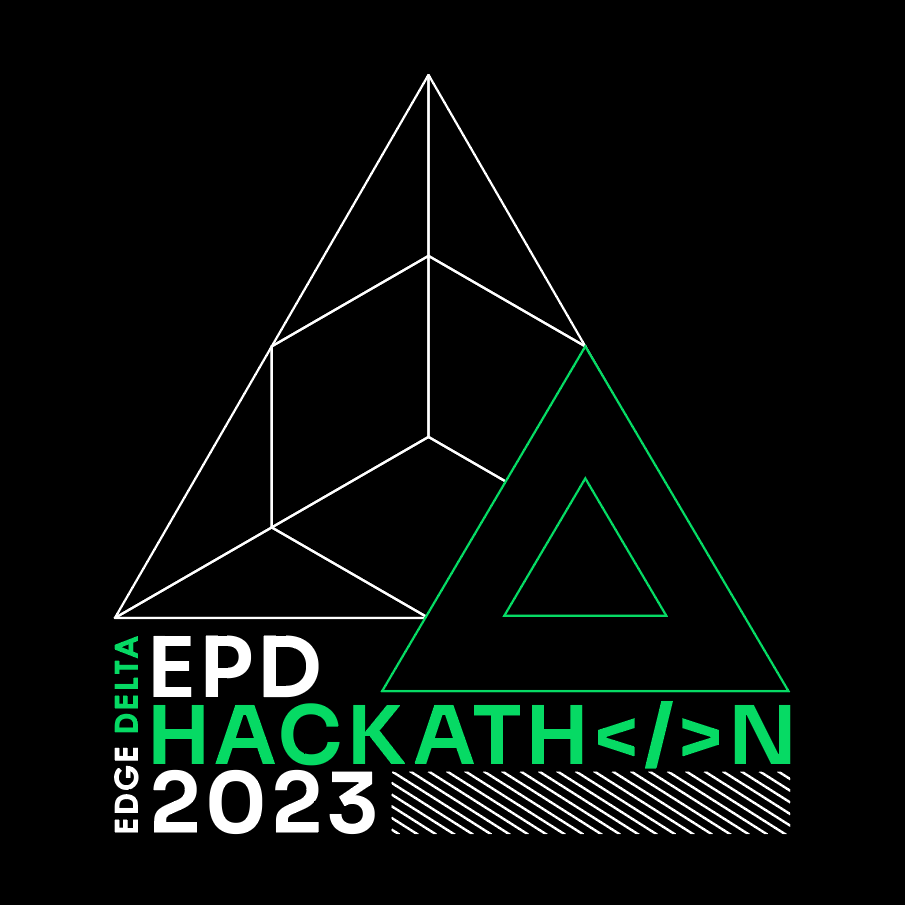 SWAG - Company Hackathon Sticker Design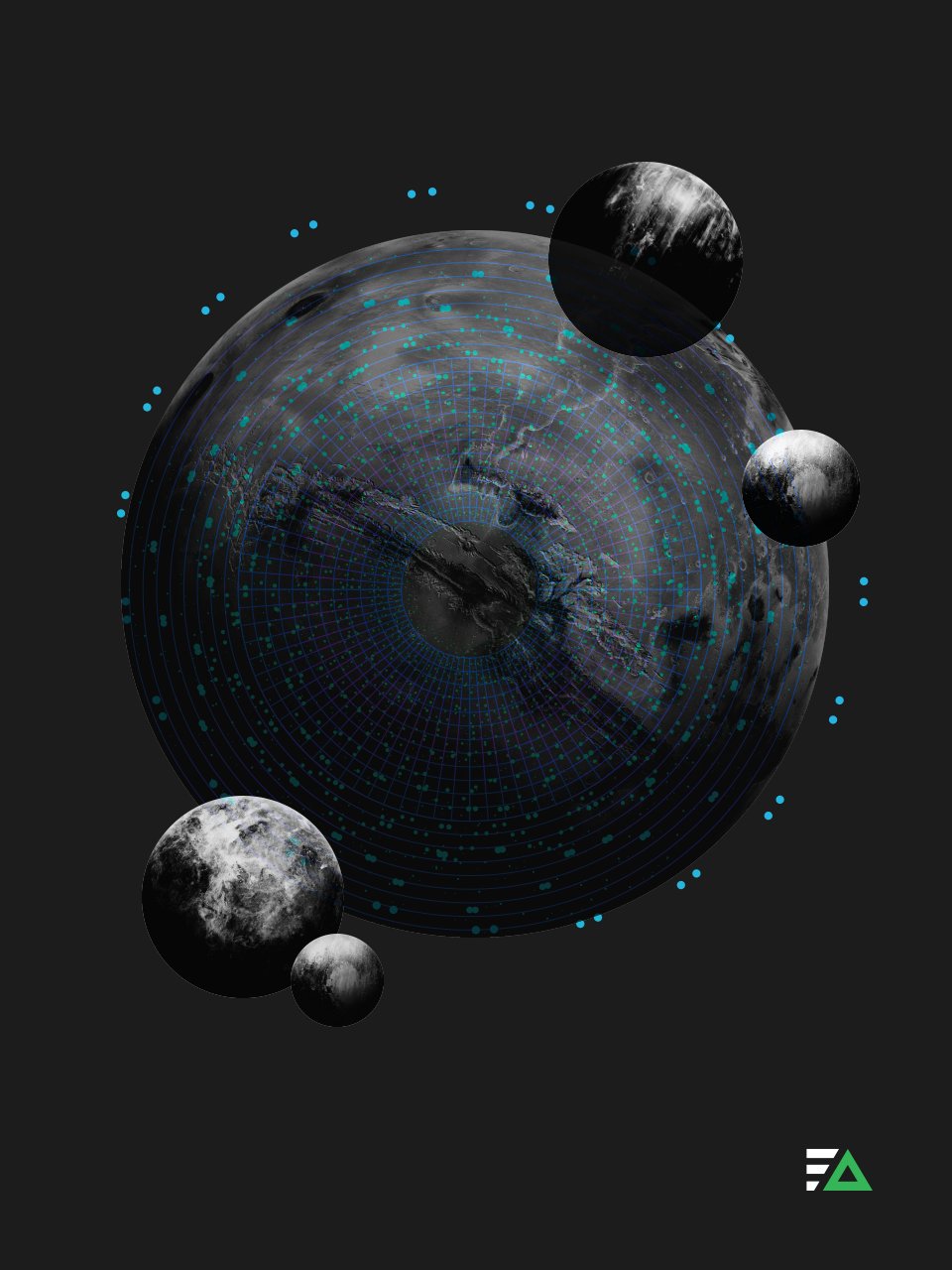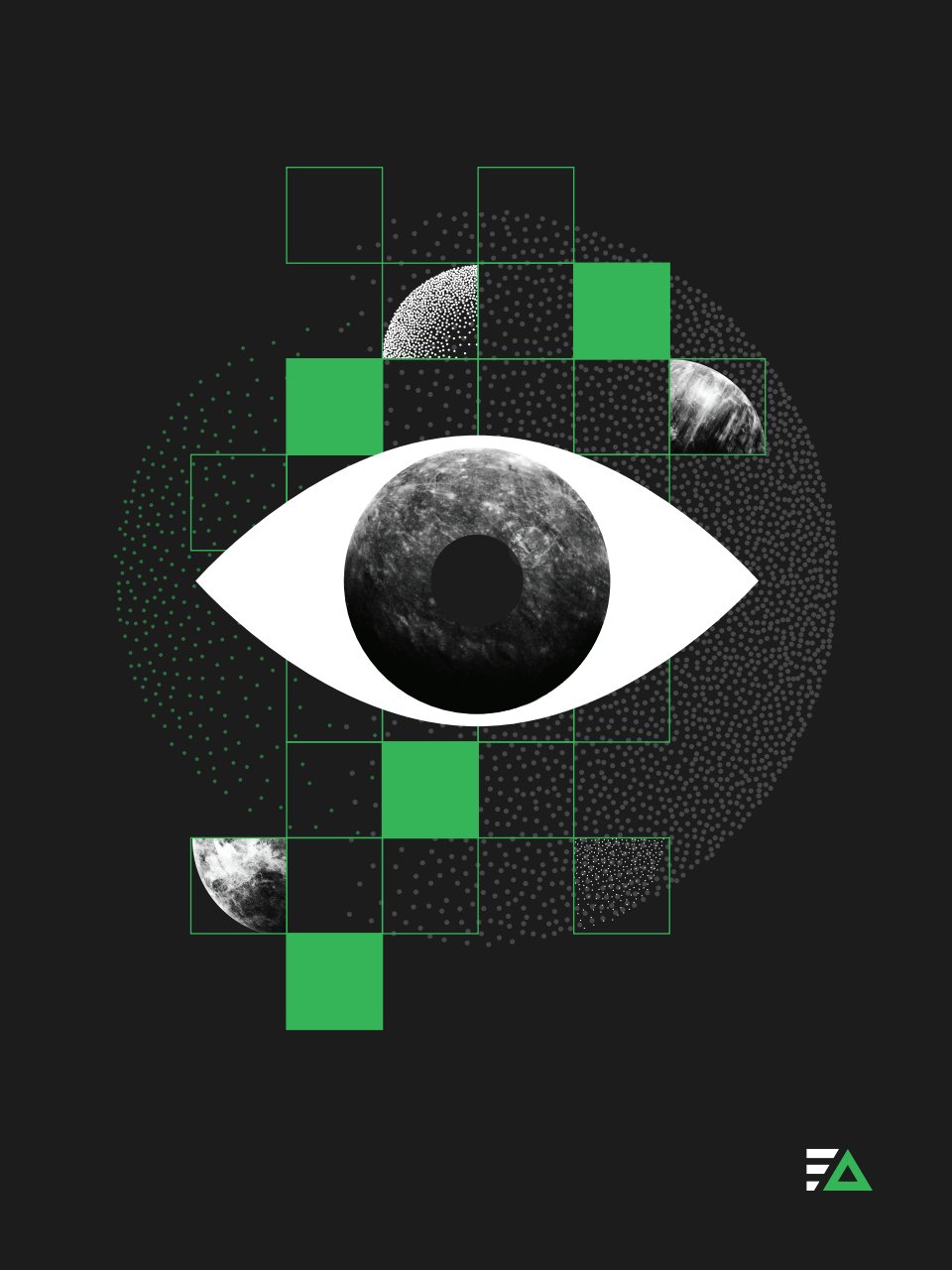 Poster Graphics
Edge Delta
During my time at Edge Delta, I acted as Creative Director and supported the Go-To-Market team by building out and leading an in-house team of artists, designers, and videographers.
Our team conducted extensive competitive research and focused on developing a brand whose voice, tone, and visual identity would stand out in the marketplace, choosing a "World of Science" theme and space exploration analogies as storytelling tools to clearly and enthusiastically communicate the value that our highly-technical observability solution provides. We dubbed our brand persona "The Enthusiastic Educator," adopting a tone akin to a celebrity astronomer or a charismatic professor who addressed their audience with excitement, enthusiasm, expertise, and humility, helping them understand something new that was technical and complex in a down-to-earth way.
Our biggest project was redesigning, rebuilding, and launching a new marketing website from the ground up, paying special attention to performance, accessibility, scalability, and content management, as well as top-of-funnel lead generation and search engine optimization. The previous iteration of the website we replaced had poor search engine optimization and no content management capabilities, requiring developer intervention to make and deploy simple content updates.
In addition to the website, I directed and collaborated with my team to produce numerous print and digital assets, video content, and other promotional pieces for both internal and external consumption.
| | |
| --- | --- |
| Role | Creative Director |
| Date | April 2022 – October 2023 |
| Type | Brand, Web Development & Design, Video, Print |
| URL | edgedelta.com |